Excessive weight gain in Bulgaria is no longer just a problem of the elderly – it affects also children. Medics warn that students with excess weight are too high rate. Analyses from the first grade until the end of high school show that over 16% of adolescents are overweight, and more than 8 percent already have obesity.
For the adults per say there are numerous of statistics which refer to excess weight problems – in addition almost half of the Bulgarian adults experience such a problem. Apparently the Bulgarian families mush change something in their lifestyle, in their eating habits.
The first and most important step is to weight loss significantly quick and fast. Of course it is out of the question to put your children into a starvation or something or to start exhausting exercises. Nether do put yourself in this dramatic lifestyle changes. So here is really effective weight loss program – Lucky Fit where you can eat what you want, do a sport when you want and start losing weight quick. Lucky Fit is a program for weight reduction, relaxation and totally body transformation in only a month. Lucky Fit weight loss program is situated in five-star Aparthotel Lucky Bansko in Bansko and it is one the most efficient program in reducing weight . The program guarantee up to 6-8% weight loss in only two weeks.
The main program in Lucky Fit is Lucky Fit Standard which is perfectly suitable for all ages so you can enjoy it with the whole family.
There are some other programs based on a Lucky Fit Standard which are more appropriate for an adults then the kids. For instance Lucky Fit Beauty – which is a program based on Lucky Fit Standard but expanded to more cosmetic features – like cleaning skin, rejuvenating, reducing wrinkles and cellulite. Or the anti-stress program, or LuckyFit Plus where you can enhance the beneficial relaxation of muscles. There is also a LuckyFit Weekend program – wonderful holiday weekend in which you can familiarize yourself with the overall program and choose one of the other available packages.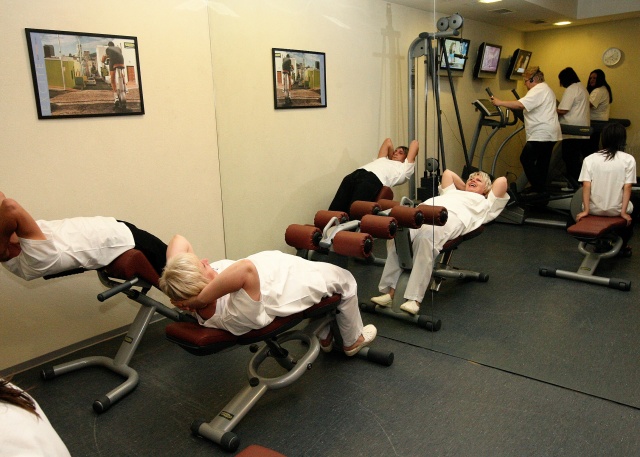 By the way, any program you choose, your magnificent weight loss holiday with a variety of entertainment is guaranteed. In Aparthotel Lucky Bansko you can use all sorts of amenities and facilities of this five-star hotel – various procedures in the spa, pool, fancy restaurant, lobby bar, computer rooms for children, etc. Of course television and the Internet, luxurious homes with modern furniture and appliances, gorgeous bathrooms, etc. The programs run under medical supervision, participants must not have a serious illness, so starting with medical examinations and they will continue throughout the course.
LuckyFit program is based on two main things – environmentally friendly atmosphere, balanced nutrition and physical activity according to age, condition and your ability. The food is healthy and delicious, the menu is supervised by prof. Bozhidar Popov. There are combination of daily activities such as fitness exercises, aerobics, yoga, special breathing exercises, which helps regulate blood pressure, blood flow to the brain.
Eventually you will reduce your weight and relaxed in a perfect vacation. In addition, LuckyFit will give you useful model for habits that you develop, to get rid of excess weight permanently and save yourself the diseases to which they lead.