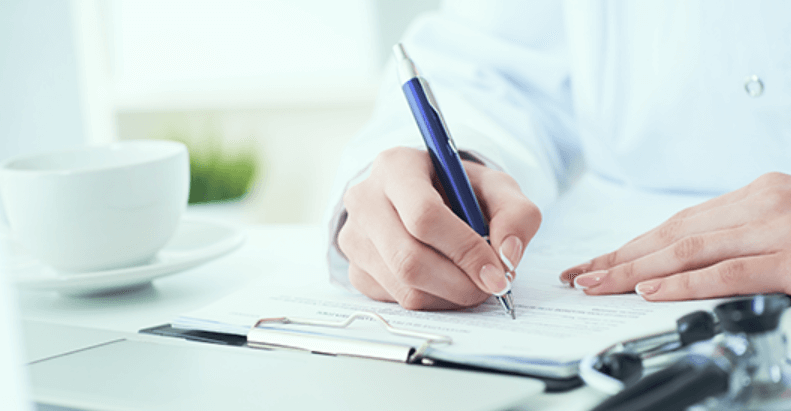 Necessary examinations*
when enrolling in
the REDUCTION
part of the LuckyFit program
BASIC EXAMINATIONS
PAC
Total bilirubin
Total cholesterol, HDL, LDL, triglycerides
Total protein
Uric acid
Creatinine
Urea
Liver enzymes – ACAT, ALAT, GGT
Blood sugar
C-reactive protein
Direct bilirubin
Glycated hemoglobin
Homocysteine
HORMONAL EXAMINATIONS
TSH
FT3 and FT4
Estradiol
Testosterone
Cortisol (morning)
Serum insulin
URINE
General chemical examination and sediment
OTHERS
Ultrasound of internal organs and thyroid gland (desirable!)
Health note from the GP
Epicrisis and dossier with medical information on current diseases.
* The tests must be done no earlier than 3 months before the start of the program.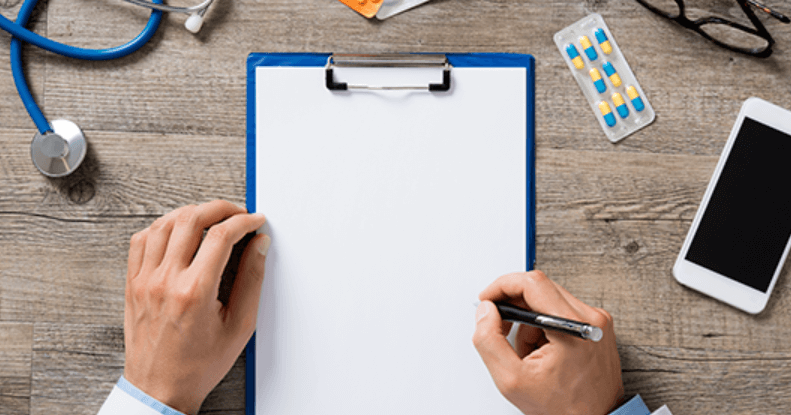 INDICATIONS FOR
PARTICIPATION IN LUCKYFIT
Overweight with body mass index 29
I, II and III degree of obesity
Metabolic syndrome
LUCKYFIT PROGRAM IS NOT RECOMMENDED
IN CASE OF PREGNANCY AND BREAST-FEEDING, AS
WELL AS IN THE PRESENCE OF ANY OF
THE FOLLOWING DISEASES:
Cardiovascular system – conditions after a heart attack, heart failure, hypertension, higher than II degree, congenital heart valve defects, angina, ischemic heart disease, severe varicose veins with preconditions for thrombus formation, thrombophlebitis, HF , moderate and severe disorders of cerebral circulation;
Musculoskeletal system – advanced degenerative joint diseases such as unilateral and bilateral coxarthrosis, gonarthrosis, acute joint inflammation, severe muscular malnutrition, impaired conduction and contractility of muscles, impaired gait due to neurological disease, altered muscles, altered joints or auto tone;
Respiratory system – acute pneumonia, bronchial asthma, unresponsive to treatment, bronchiectasis, COPD, pulmonary hypertension;
Excretory system – acute inflammation of the kidneys, renal failure, pyelonephritis in acute and subacute stages, kidney stones, acute cystitis, acute urethritis, etc.;
Nervous system – conditions after a stroke, epilepsy, medial disc herniation with neurological disorders, multiple sclerosis, Parkinson's disease, severe diabetic and alcoholic polyneuropathy, Guillain-Barré syndrome and other disorders of the nervous system that affect normal walking and normal load endurance;
Visual system – glaucoma, advanced cataract;
Digestive system – acute pancreatitis, cirrhosis of the liver, hepatitis, acute cholecystitis, severe esophageal reflux;
Endocrine system – insulin-dependent diabetes mellitus, myasthenia gravis, untreated thyrotoxicosis;
Other diseases for which the attending physician and / or general practitioner have prescribed restrictions on physical activity and specific diet.
IMPORTANT!
If you have any of the listed diseases and want to join the program, you can do it, but with relieved motor load (for example, without treks, but with participation in the afternoon gymnastics).
The LuckyFit team does not guarantee a positive effect on any of the diseases listed above, as well as the achievement of the desired effect of the program.
If you are hesitant or need clarification, consult us.
Make your reservation