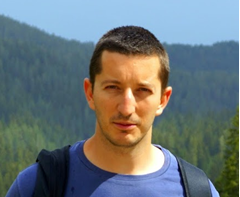 Teodor Kordev
head of the REDUCTION program
Teodor Kordev is a kinesitherapist (physiotherapist) who applies conventional and unconventional methods for beneficial effects on general health.
Member of the Bulgarian Society of Nutrition and Dietetics.
EDUCATION:
Bachelor's degree in kinesitherapy from the Ruse University Angel Kanchev (2004);
Master's degree with specialization "Therapeutic effects with kinesitherapy in metabolic syndrome", NSA "Vasil Levski" (2004 – 2005);
Courses in su-jok, Thai massage, Yumeiho therapy, Pilates Reformer, yoga with mantra practices and more.
OTHER AREAS OF INTEREST:
stimulation of physical activity from the earliest childhood;
prevention of chronic hypodynamics in adulthood.
EXPERIENCE:
He started his practice as a kinesitherapist in Spain (2005);
Sports teacher at the International School of Yoga and Energy Therapy in Dharamshala, Himalayas, India (2005);
Rehabilitator in the Department of Physiotherapy and Rehabilitation at MOBAL "Dr. Stefan Cherkezov" AD, Veliko Tarnovo (2006);
Therapist and fitness instructor at the spa center of the Grand Hotel Yantra, Veliko Tarnovo (2006);
Head of the Dieli Weight Optimization Center in Balchik (2006) and Bansko (2007);
One of the founders of the LuckyFit Healthy Lifestyle Program (2008), who manages its activities until 2016;
One of the founders of Ayurveda Clinic – Bansko (2015), the first Indian center to apply the healing methods of Ayurveda in Bulgaria, and its manager until 2017.
One of the founders of Ayurveda Clinic – Sofia (2017) – works consecutively as a manager (until December 2017) and associate of the Indian doctors (2017 – 2021);
Lecturer in numerous seminars and trainings on healthy living, health optimization and safe working environment in the office.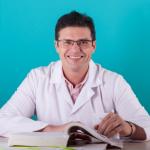 Dr. Daniel Dimitrov
chief consultant for REDUCTION and ATHLETE programs
Dr. Daniel Dimitrov is a highly qualified specialist in the field of nutrition and preventive medicine, who successfully combines conventional and unconventional methods of diagnosis and treatment.
Chief nutritionist and lecturer in the LuckyFit weight loss program from 2017.
SCIENTIFIC INTERESTS:
nutrigenomics and nutrigenetics
sports nutrition and recovery
obesity and related metabolic conditions
anti-aging and preventive medicine
food allergies and intolerances
emotional nutrition
EDUCATION:
Graduated in medicine at the Medical University – Sofia (2001);
2 medical specialties in nutrition and dietetics (2002 – 2006) and in public health and health management, MU – Sofia (2014 – 2016);
Specialization "Food Intolerance and Related Conditions", Yorktest Laboratories (2007).
Driven by the desire to be of maximum benefit to his patients and with the conviction that conventional medicine excludes essential elements from the general picture of diseases, he directs his research to unconventional methods of treatment and diagnosis.
Course "Diagnosis by the method of Dr. Fol" (2012) by Dr. N. Grigorova – I, II and III level;
IAHDT Homeopathic Detox Therapy Course – Antonius Jansen (2015) – Level I;
Course "Homotoxicology" by Dr. Makaveev (2017) – I level;
Basic training course "Dr. Bach's Therapy" (2017), organized by the WHO "Edict".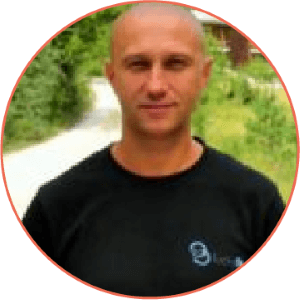 Radoslav Pramatarov
head of the ATHLETE program
Experienced mountain guide responsible for safety and good conduct during mountain hikes since 2014.
EDUCATION:
Bachelor's degree in management and organization of tourist activities, College of Tourism, Blagoevgrad (2010).
INTERESTS:
Football
Mountain hikes.

Silvana Handzhiyska
latin dances instructor
Choreographer and latin dance instructor in the LuckyFit program since its inception in 2008.
QUALIFICATION AND PROFESSIONAL EXPERIENCE:
Sports dance coach at NSA "Vasil Levski"
Chief choreographer of "Silvana Dance" Dance Club
National Judge at the Bulgarian Sports Dance Federation (BSTF)
Choreographer and director of plays at the Nikola Vaptsarov Drama Theater and the Blagoevgrad Chamber Opera.
Organizer of the Dance World Festival, Razlog.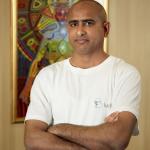 Kamal Kishor
yoga instructor
Yoga instructor in the LuckyFit program from 2017.
QUALIFICATION:
He has been practicing yoga since the age of 12 under the spiritual guidance of Swami Chidananda Saraswati, Society of Divine Life, Rishikesh, India;
Completes a course on maintaining good general health, organized by the Bihar School of Yoga in Munger (Bihar), India (2007);
Passes a 3-year SANYASA yoga course under the direct guidance of Swami Niranjanananda Saraswati (2012-2015);
He studies various yogic practices: hatha yoga, raja yoga, karma yoga, kundalini yoga, kriya yoga, mantra yoga, nada yoga, laya yoga and Vedic rituals for harmonizing and balancing energy; chakras.
PRACTICAL EXPERIENCE:
Conducts yoga courses and themed concerts in Timisoara and Bucharest (Romania) for the Rabindranath Tagore Cultural Center Association (2015);
He visited spiritual guides and yogis in the Himalayas, with whose help he deepened his knowledge and improved his skills in practicing yoga (May 2015 – January 2016).
Yoga instructor in the LuckyFit and Ayurveda program – Bansko since 2017.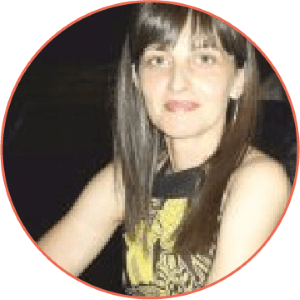 Raina Aseva
instructor in Bulgarian folk dances
Instructor in Bulgarian folk dances in the LuckyFit program since its inception in 2008.
EDUCATION:
She graduated with a degree in Bulgarian Folk Choreography from SWU Neofit Rilski, Blagoevgrad.
EXPERIENCE:
Lecturer in Bulgarian folk dances since 1997;
Part-time lecturer at the Community Center "N. Vaptsarov 1894 ", Bansko;
Artistic director of the dance group "Banski fukli", Bansko;
Leader of children's groups for learning modern and characteristic dances;
Choreographer of the folklore ensemble "Razlozhki Meraci", Razlog.
Make your reservation