Welcome to LuckyFit
clinic for fast and effective weight loss in Bansko

NEW AND FREE

in

LuckyFit '19
New programs: LuckyFit PLUS и LuckyFit COMPLETE DETOX
Division of touring groups at three levels, according to their level of physical preparation (with 3 mountain guides)
Examination by a cardiologist with a cardiogram and heart echography
Daily intake of probiotics to normalize the intestinal flora
Hydrocolono therapy once per week (for LuckyFit COMPLETE DETOX – three times per week)
Inca coffee type for LuckyFit COMPLETE DETOX
In COMPLETE DETOX doctor - nutritionist shall create an individual diet plan.
MASSAGE package and SPA DETOX package as part of each program – optional, for extra charge
Introductory LuckyFit lecture on Friday night
Treatment of fruit and vegetables with ozone to remove dirt and pesticides. (additionally all fruits are soaked in water for two hours)
Possibility to extend the stay by two more days – Saturday and Sunday
(for extra charge at preferential rates)
20% discount
upon a second visit, based on August rates for the related programme!

About LuckyFit
LuckyFit is a five-star clinic for effective weight loss, anti-stress and detox.
You will healthy reduce your weight without starving and without yo-yo effect, gaining healthy habits.
The weight loss program is based on a low calorie 4-course menu, healing treatments, free spa detox therapies, daily mountain trekkings, gymnastics, yoga, horseback riding, zumba, folk dances and lots of fun!

THE DIET
Balanced diet is controlled by our nutritionists.
LuckyFit programme was launched in 2008 and since then it has proven its efficiency and has therefore won many fans
You can choose if your daily menu shall contain 1,100 or 1,400 kcal, according to your body indications and personal preferences. LuckyFit ANTISTRESS and LuckyFit Complete DETOX programmes are the only two that make an exception providing a special diet
Menu can be vegetarian or vegan upon request in advance
RAPID WEIGHT LOSS IN OUR DETOX CENTER OFFERS FIVE MAJOR PROGRAMS
Choose a group corresponding to your physical activity: Athletes, Advanced or Basic
Discount of 20%
for second participation,
based on August rates for the related programme!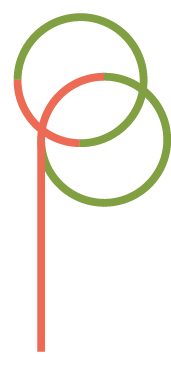 LuckyFit is a combination of:
Healthy and varied menu with 1100 or 1400 kcal per day.
Hiking and activities among nature with appropriate loading according to your ability.
Health care including general medical examination, cardiogram and heart ultrasonography.
Hydrocolonotherapy treatment for colon cleansing
Daily combined gymnastics, mixing exercises from fitness, aerobics, Pilates, Tae - bo, yoga, callanetics training and more.
Evening entertainment activities such as Latin or Bulgarian folk dances for good tone and mood.
Chinese breathing gymnastics - daily practices for breath control and blood pressure regulation.
Exclusive comfort and unique 5-star luxury during stay.
Discussions and lectures aiming to provide clear understanding, acquaintance and objective gathering of knowledge on the topic "Overweight".
Daily intake of live water, Zeolite and fresh juice from pressed fruit and vegetables with preserved enzyme composition.

What are the benefits for you:
Weight reduction with 4-6% for 7-day program and 6-8% for 14-day program.
Detoxification of the body
Removing all the stress and tension
Visibly raised tone and full refreshment.
Getting to know the useful practices that ensure sustained weight loss and keeping the weight.
Activation of metabolic processes.
Improved physical persistance.
Wonderful memories and positive emotions.

What you will learn in LuckyFit:
How to reduce the bad habits and create good ones
How to minimize the stress of the upcoming changes in the body
To make your own regime, based on what have been learned and practiced in the program.
reservation
Calculator for dayly cosumption of energy
Please enter your data
You will receive your result on your email.
WHAT DO OUR CUSTOMERS SAY?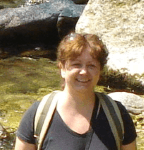 I would come back again
I congratulate Lucky Fit's team for the wonderful attitude I received during my part in the weight loss program. Without...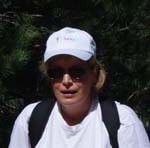 Catalina (Romania)
Congratulations on the Innovations: * the choice of different calories; * choosing a route as complexity; The program is exceptional...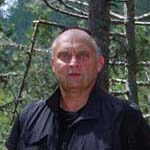 Very well balanced program
Very well balanced program, excellently trained staff. Teo is an excellent leader with an excellent organization of expertise and attitude....