Achieved results!
I have lost around 8% of my weight for 2 weeks – exactly as stated on the website, and I thought it was just marketing! I am very satisfied to achieve the desired result in perfect conditions!
---
Ivan Ivanov
The built-up Lucky Fit program features a balance (in activities, nutrition, recovery), good organization and professionalism.Theo and his team managed to achieve results that far exceeded the idea of optimization (weight reduction) - physical and emotional loading was achieved, friendships were created.The unbelievable service for Bulgarian standards in Apart Hotel Lucky, combined with the grandeur and beauty of Pirin and Rila, is the last element that makes Teodor Kordev's program attractive and unmatched.
---
I would come back again
I congratulate Lucky Fit's team for the wonderful attitude I received during my part in the weight loss program.Without going into much detail, I mean, within just 7 days, I managed to lose about 4 pounds, not depriving myself of anything. The motto of the program is really Weightless without starvation and I really managed to reduce my hunger-free lap.The main idea of ​​the program was to do sports, plan for walks, have fun together and eat delicious food. For me, this week spent there left me with very pleasant memories and definitely would come back again!I recommend to everyone who wants to get in shape and meet new friends to visit
---

Clients from Greece
In general the service is the typical 5* hotel service comparable to hotels on the same category but on the high end.
---

2 more kilos lost!
I lost another 2 kilos after my stay at LuckyFit, following all the advices!
---
Amide (Turkey)
I am very pleased with the attention and kindness from the whole staff. The program is unique and helps many people cope with stress, poor lifestyle, immobilization and unhealthy eating. The body manages to load and build new food and movement habits.I would like to say thank you to Teo, for his professionalism and his attention to each participant.Thanks for the excellent organization and efficiency of the staff at the reception.The staff from the lobby bar are very nice and smiling.The restaurant staff is doing everything possible for the guests to feel warmly welcomed and be well served. The staff of Leonardo are just perfect.Thanks to Theo that develops the program and combines it with a scientific approach and I think this is in the process of creating a scientific field. I wish him and all who contribute to the program Lucky Fit lots of success. The success of the program is a success for us - the participants!!!
---
Totka, Bulgaria
I go to Bansko. I arrive in front of the hotel, and by looking at whether I am in the right place, the hotel "climbs" with a luggage trolley a young and slim boy, very smiling. I heard the name later - Bobby / or it was Boyan /. He took the luggage and parked my car. With a smile from the reception, they hand me the key.I enter the room - spacious, bright, clean and warm. Exclamation "Can not be" !!! ... And with this exclamation I left Bansko in 14 days. I start with the meeting with Theo, the leaders Bobby and Rado, the receptionists, the waiters and the maids / room 217 / the bus drivers. They were all very polite, careful, and most important - these people did their work impeccably. Adding to the conditions offered by the hotel, I can say - EVERYTHING IS POSSIBLE WHEN HUMAN REQUEST.Program, daily regime, food - well-planned pleasure! I spent two wonderful weeks at the foot of Pirin, we went to Rila, Pirin and the Rhodopes, saw Leshten, Kovachevitsa, Delchevo, Dobarsko. My beautiful Motherland! We love you too!
---
Congratulations on Successful Weight Loss Center
Congratulations on LuckyFit's Successful Weight Loss Center. Indeed, everything in it was highly new. Nutrition was ample, albeit with a calorie, tasty, nutritious, and healthy diet. Along with food, the additional activities in the program were also on the level - horseback riding, day trips, swimming, dancing, gymnastics. For a week, I was part of your program and there was an effect. I managed to get somewhere to 5-6 pounds, which made me whole. See you soon!
---
Thank you for what you doing
Hello LuckyFit! Thank you for having you and that you are still doing such wonderful programs. I heard there will be a new Yoga program and I can not wait to get involved this year. I was a participant in the LuckyFit Antriestres program in the year 2017 and I enjoyed the mountain rides in Rila and Pirin, and there was also a relaxing program. I was not in the program so much to lose weight, rather to rest, to admire the beautiful mountain nature and learn a bit more about how to apply the recommendations for healthy eating from the holiday in my everyday life. Working on it. 🙂 See you soon!
---
Helping us to lose weight
I can only thank you and congratulate you on the amazing efforts and skills you have to make us happy and healthier!
---
I went to the clinic for the second time and I would come again!
Hello my dear friends from LuckyFit! Natalia writes to you from Varna. I want to share my impressions of the weight loss camp this year. As you know, I have been your fan since last year when I was in the weekly program, and I decided to come and now! Not that I have serious overweight problems, I was rather seeking an active vacation in nature, and the tightening and apparently weakening effect, came the other way in my second engagement.

Continue to be so great and thoughtful! I can not wait to join the next season!

Greetings and see you soon,

Sincerely Natalia!
---
7 kg in 2 weeks
7 kg less in just 2 weeks! I do not want to go back to the old weight at all! I usually lose motivation after a few days of trying, but in LuckyFit so much help that even after the program, I still want to improve my body and way of life!

---
LuckyFit are the right people
I will forever be grateful to LuckyFit and Theo! At age 42, I have long thought I have lost the ambition to lose weight and feel better. Here, with the right people on your side, everything is possible!
---
In a good shape for almost a year now
I really like the individual approach. With LuckyFit I got rid of 14 extra kg and kept my new weight for nearly a year now!
---
They make it easy for us
The program managers make everything very simple and simple for us. They take the preparation of the diets, the exercises, and leave us easy to listen and perform for us. 🙂 I've successfully dropped 10 kg in less than a month, you have a huge thank you!
---
I admire the organization!
Hello LuckyFit and kudos for the successful weight loss camp! I admire the organization! I have suffered from overweight for many years and have tried all sorts of diets and eating regimes to lose weight. At the LuckyFit clinic, I found understanding, a positive attitude. Of course, for a period of 14 days, it's almost impossible to free up 100% of the pounds, but I know which foods I need to consume so that I do not starve, but gradually lower and keep the pounds. The other thing in LuckyFit I received invaluable advice on healthy weight loss, which I can apply from here on in my everyday life. For all those who are overweight, I recommend visiting the program for at least 7 days. Besides wonderful memories, you will see practically what you have to do to lose weight.
---
LuckyFit overturned my life positively!
LuckyFit overturned my life! I am the mother of a 10 year old boy and for most people it is clear that it is difficult to combine maternity, work and healthy lifestyles. In LuckyFit I was able to enjoy both a true rest and a full body and mind load. Every day we have included various activities in the program to support the weight loss process. I have never been overweight but rather looking for a place, program, ideas and tips for a healthier lifestyle. And in LuckyFit I found him. All working mothers I recommend hot!
---
The day was filled with positive emotions
The program is satisfactory because the weight is actually down - about 10 kg in 2 weeks. I liked the most that the day was filled with positive emotions because of the mountain walks, excursions, gymnastics, dancing, horseback riding, swimming, evening dinners ... I took advantage of the unlimited use of sauna and steam bath.
---
LuckyFit is the right place for weight loss
I am very pleased with the training, the instructor, the hotel and the staff. I personally deserve it - you do the service of yourself, your health, your body, even your relatives. And right at LuckyFit, they have garnered incredible professionalism and are the right place to lose weight.
---
I am delighted with the service
I had the pleasure of resting for 2 years in a row. 2015 and 2016. I'm delighted with the service. Lucky Fit specialists are on a very high level.
---
Strong spirit in a strong body
It sounds like a little cliché, but it is a fact that LuckyFit focuses mainly on how to strengthen your spirit, your will, your schedules, and thus the health of your body.
---
I dream for such a vacation next year too
We spent a wonderful holiday break in the Lucky Fit program. We were busy all the time, and we were also taken care of by hotel staff and program organizers. In the morning, we had Chinese breathtaking gymnastics, breakfast and a transition or mountain excursion under the guidance of our instructor Teo. The kids were traveling with us everywhere because there was a transport from the hotel /children had special impressions from the driver Kolyo /. We were given mineral water, t-shirts and backpacks. Then we were pleasantly tired to have lunch with the group and relaxed at the SPA centre, devoted to experienced massages from Raya, Olya and Emmy. The kids were having fun in the pool or in a children's playground. After a fruity breakfast at 16 we had latin dances and a gym. Dinner and Walking in Bansko / Happened at the Jazz Festival. We lived in a very functional and well-furnished apartment, and we had free laundry every day. The hotel is located near a great supermarket and 10 minutes walk to the center of Bansko. I dream for such a vacation next year too!
---
We will definitely come back in the winter
We spent 2 good days at Aparthotel LUCKY BANSKO. The setting is great. The service is wonderful, excellent hygiene, rich breakfasts and dinners.

We will definitely visit the apartotel in the winter, as we did during the summer!!!

Congratulations to all staff!
---
Achieved European level of service
After a one-week stay at the Lucky Bansko hotel for the Lucky Fit programme, I would like to thank the whole team of this wonderful hotel. Ever since welcoming the reception, restaurant service, great SPA girls, the other boys and girls from the lobby bar, the maids, all of us were all smiling, kind and always ready to respond all the time. Special thanks to Theo - program's manager, who was trying to provoke daily our interests and our motor activity with various activities - gymnastics, yoga, daily mountain walks, excursions to monasteries and cultural attractions, dancing. Every day we visited different routes in Rila, Pirin and Rhodopes. It sounds too good to be true, but Lucky Banko has really achieved a European level of service.
---
A clinic that gives a lot
When a clinic takes care of its clients, when it helps them and it's being honest with them, it's very logical for the clients to write positive reviews based on their impressions.

Lucky Fit is not just a detox or slimming clinic, it is a clinic for me that gives much more.

I thank all the experts in the clinic: Prof. Bozhidar Popov, Teodor Kordev, Ivan Velikov, Dr. Ruskov and absolutely everyone else (forgive me if I missed someone) who helped me in this difficult moment for me when I was fighting the sinful habits ...

Not just the good service and the prices, but above all - it's the quality service with good RESULTS, for me this is the perfect combination for a business related to human health.

I recommend Lucky Fit and thank their entire team for the wonderful results we have achieved collectively for my body and body!
---
You get way more for the price
Hello! On 1.04.2017 I was for 2 weeks in Lucky Bansko under the LuckyFit program in a studio. I have paid a total of 679.20 € (668 € LuckyFit Beauty + 11.20 € tourist fee), which is about 95BGN per day. For this price I received - daily morning intake of fresh juice with zeolite; Every morning Chinese breathing gymnastics; Daily mountain trekking in wonderful places; Unlimited use of indoor pool and SPA; Daily gymnastics - yoga; Massage or therapy (a total of 14 for my 14-day stay, some of which were combined and made them within 10 days); 5 times a week dancing - latin or folk; 2 horse races; 2 excursions - Melnik, Rozhen Monastery, Kovachevitsa and Leshten; Measurement + gift 2 T-shirts and a hat; Daily cleaning of the studio and free washing of my clothes (in the morning I leave my bag with dirty clothes and on the afternoon I find them laundered and ironed); Unlimited intake of Kangen water; 5 meals a day, although I chose 1000xl and I'm a bit greedy, most days I felt even overeat. 2 of the evenings are in the Leonardo restaurant; Thousands Unsolicited Emulations. I did a 30-hour starvation with a vegetable broth (three times a day I was given a thermos with fresh broth). I lost -4.6kg of fat and mostly a positive internal change. After the program I continued to lose weight, although I do not have time for training and I have slight eating misconduct. For reference: the cheapest massage in Lucky Bansko is 80 leva, one horse riding - 30 leva .... and so on. Managers and staff are extremely polite and responsive. Each night the room prepares for a good night 🙂



Believe me, you get really much more than the price you paid.



Thank you, Lucky Fit!
---
I liked it a lot
I liked it a lot, the food is very delicious and the whole day is full of hiking, yoga, latino dances, horo, etc. 😉
---
No longer ashamed
It was a shame to go out for a walk with my girlfriends, because I was weighing a lot of a woman on my age. You have my full gratitude for helping me to lose some of my weight and get some confidence!
---
Thanks and good luck!
As promised - I write again a month later and I am very proud of the results. I wouldn't be able to lose so many kgs without your help!
---
Customers from Austria
Excellent food, service, very clean hotel. Although most are spoken in Bulgarian.
---

The results last long!
Hi again! I write to you a year after I visited you to say proudly that I kept my weight all the time! I use the program you have created for me and haven't changed anything! I wish you success with others as well!
---
Agnes Tancheva
Overall, my impression is excellent. I disengaged myself from the tension in my everyday life. It can be said that the program is five and a half stars. Thanks to Theo!
---

Margarita Nikolova
Exceptional professionalism of drivers Teo and Radi. They did everything to make each one of us feel comfortable. I appreciate flexibility in diet and program. Extremely well-trained hotel staff and spa, All are very kind, service is at a level.
---
Very good result
Teo and Rady are excelent quides, and thanks to Teo and his skills as a fittness instructor, our stay here had such a good results
---
You have helped me!
After so many years of false hopes, finally, you were the first who helped me to do this! So it has begun! Thank you!
---
Catalina (Romania)
Congratulations on the Innovations:* the choice of different calories;* choosing a route as complexity;The program is exceptional and always giving me unforgettable moments. I greatly thank the whole team, and especially Theo, for the professionalism and energy that LF does that which is - a change of life in a positive aspect.
---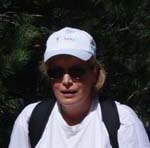 Good place for people who lack motivation
If you want to improve yourself and have a better body but you lack motivation, as in my case, LuckyFit is the perfect place for us! The team will motivate you well enough and they will help you to begin something amazing for your health in the future!
---
Very well balanced program
Very well balanced program, excellently trained staff. Teo is an excellent leader with an excellent organization of expertise and attitude. Thanks!
---

Greetings and see you again!
My name is Ivelina, if you remember me, I was there almost half an year ago. I promised to comment on your site and haven't forgot! Awesome procedures, almost 8 kg are down the road and I continue exercising. Special greetings to the team!
---
Athina, Greece
Congratulations on the high level of your work. I have no negative comments! And in the future I will visit you regularly. Teo is indispensable. I feel concerned about your hotel. Maids are very kind, and a day of support boy greets me five times a day! I've traveled a lot of hotels, but there are not like you! Well done! Every year you get better! Excellent employees - Svetlana, Gergana, Darna, Mimo, Tanya, Radi, Bobby - manager of the restaurant and Boyan. She also praised the new chef.
---
The LF program
I have been attending the LF program for 4 years and I congratulate the management for the good level of service. The wonderful staff distinguish the Lucky Hotel from the other hotels in Bansko. That's why I'm still your client!
---
Mariya Zaharieva
A wonderful place where, together with nature and people, you regain your strength. Here and people heal. Thanks, I'll be your ad. Theo is great! Praise for Elena, Svetlana, Gergana, Emilia, Bobby-Driver, Bobby - Restaurant.The purity is at the height of the girls!
---
The perfect place for real results
I got rid of 8 kg all thanks to the LuckyFit program. If someone tells you that it requires starvation - it's a lie, there's plenty of eating here but the food is healthy and for the right purpose. Your body processes the food easily because of the physical exercises and treatments.
---
Tsvetelina Georgieva
I am very pleased with the incredible attention and courtesy of all staff. The program is unique and really helps many people deal with tension, stress, the wrong way of life, combining immobilization and junk food. The body manages to load and build new nutritional and motor habits.I really thank Teo's heart for his professionalism and the attention he draws on each of the participants.I thank Radi, who is doing well with his duties and helping every member of the group. Hearty and kind, thinking young man.Thanks for the excellent organization and operation of reception staff - Svetlana, Villi, Lyubcho and Georgi.The loving Lobby bar staff are very kind and smiling - Maya and Mimo.The staff at the restaurant are doing their best to make sure guests are welcomed and served - Bobby, Iliana, Dani, Desi, Darena, Krisi.SPA-JULIA, Paradise, Bobby, Emi, Elena, Daniela - make every effort to meet and help the guests to feel perfect.Leonardo's staff is doing well - Ivan D., as well as everyone else.Thanks to the maids who take care of the cleanness and comfort of the 3rd floor - Fatma and Gulten.I thank Teo for developing the program, combining it with a scientific approach and I think it is in the process of creating a scientific field. I wish him and everyone who contributes to the LF program - a lot of successes. The success of the program is a success for us - the participants !!!
---
They motivated me
It looks like everything I needed was a good motivation so I can change my way of life into something healthier which has also made me look more beautiful on the outside. Special thanks to the team who helped me to achieve it!
---
XX, Bulgaria
I want to thank all those who have created this program and take care of all this happening. Thank you very much for the care of all who work at the hotel. You make us feel at home, with lots of warmth and pleasant sensations. In addition, the hotel staff is so highly trained that our personal preferences for rest and out-of-program are here with you.Thank you for the wonderful service.
---
Well, I want to boast a little!
3 kg for a week and then another 3 kg for the next week. Well, how would I not boast about it? A wonderful work of the team, they are really hard working and talented guys and I am very thankful for the program! I will keep using it!
---
Mariya Savova
I am fully committed to the program and I wish for many years to bring joy, energy and health to the participants. Thanks!
---
Great program!
I would like to express my special thanks to the team and the program led by Teodor! I lost over 4 kg within a week and have an individual schedule to follow now so I can keep and even improve the current results. Great program indeed!
---
EK
Excellent is what has been created by all staff. The program itself, with the best "engine" - Teo, is the best I've ever been to.
---
Fast weight loss
I highly recommend the 14 day program at the Lucky Fit of girls who like me want to get back into shape.For only two weeks I have a visible effect. Procedures, activities and modes were not stressful, even it was pleasant. All of the program was smooth and nice and in addition i managed to put myself in an old pair of jeans 😉
---
Ina Kileva
I would like to highlight the quality of the services, the marvelous maid service and the attitude of reception.Theodor Kordev is the heart of the program, a unique specialist and a wonderful person.Good masters, especially Emi.I wish to maintain the high standard of services, including transport to different routes and support to all hotel guests.
---
Andrey Petrov
The program is great! I think it is the best you can find in Bulgaria!Theo is a great professional and a unique person! Congratulations on having it as part of the program!
---
Mix of work and pleasure!
There is nothing better than training in 5 star conditions. Losing some weight while rewarding yourself with delicious meals.
---
XXXX, Bulgaria
Excellent attitude, professional and smiling team, responsive staff, very good organization and welcoming attitude. Excellent specialists in the face of: Teo, Emi, Mimo, Bobby, Raya.
---