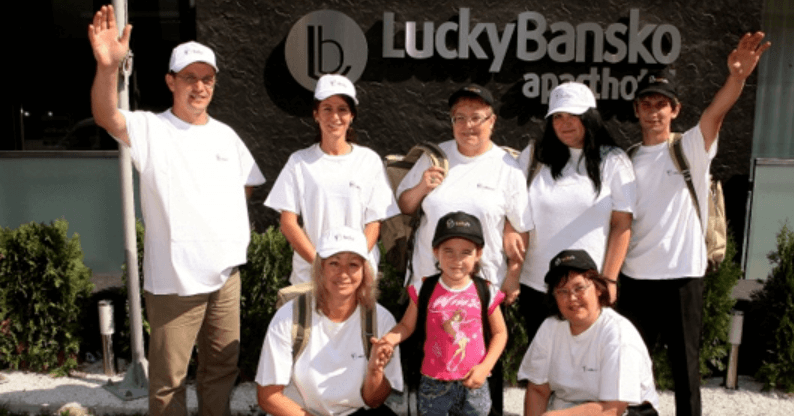 About Us
The LuckyFit program is an activity aimed at promoting a healthy lifestyle.
It was created by a team of specialists with many years of experience in the field of nutrition and physical activity.
Different types of services are offered that have a beneficial effect on the health and appearance of the participants.
THE MAIN PURPOSES OF LuckyFit ARE:
Reduction of the body weight
Improving metabolic processes in the body
Increasing the physical activity
Providing information for developing a comprehensive lifestyle change plan
Nice rest and many exciting moments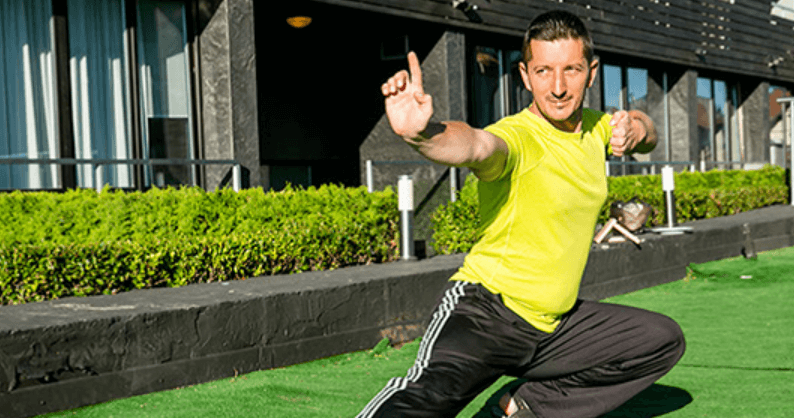 IN LuckyFit WE FOLLOW SOME BASIC PRINCIPLES IN ORDER TO ACHIEVE VISIBLE AND LASTING RESULTS:
Calorie deficit – increasing the energy use through physical activity of varying intensity and reduced calorie food intake
Nutritional model that relies on a balanced ratio of protein, carbohydrates, useful fats, minerals, vitamins, fiber and phytonutrients
Activity at certain times of the day, corresponding to the physiological rhytm of the human body.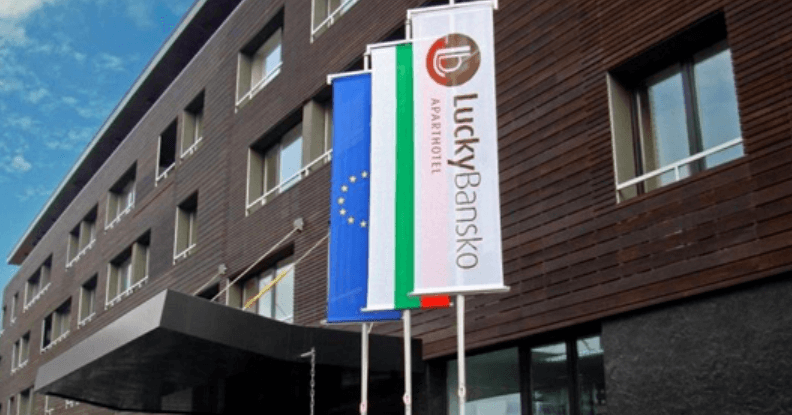 Location
The LuckyFit program is held in the luxurious aparthotel Lucky Bansko SPA & Relax*****.
The hotel is located in the outskirts of the town of Bansko, near the Glazne river and 450m from the city center.
The unique location of Bansko at the foot of three mountains – Pirin, Rila and Rhodopes, allows LuckyFit program to organize a variety of routes for hiking with varying intensity.
Comfort, coziness and perfect service are an integral part of the luxury that the hotel offers.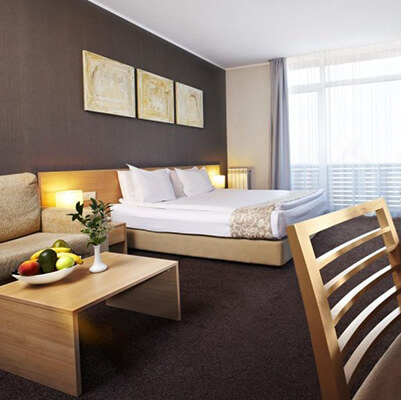 DESIGNED AND CREATED FULLY IN THE SERVICE OF THE CLIENT, LUCKY BASNKO PROVIDES THE GUESTS UNDER THE LuckyFit PROGRAM MAXIMUM CONVENIENCE THROUGH:

gym with TechnoGym equipment
SPA center with indoor pool and Jacuzzi, sauna, steam bath, hydrojet
Luxurious restaurants: Le Bistro, Fondu and Leonardo
cozy lobby bar
kids centre
entertainment centre with electronic and mechanical games
fully equipped computer room
wireless internet in all hotel parts, studios and apartments.
For more information: https://luckybansko.bg/
Make your reservation