Our program is currently on hold. Contact us for more information.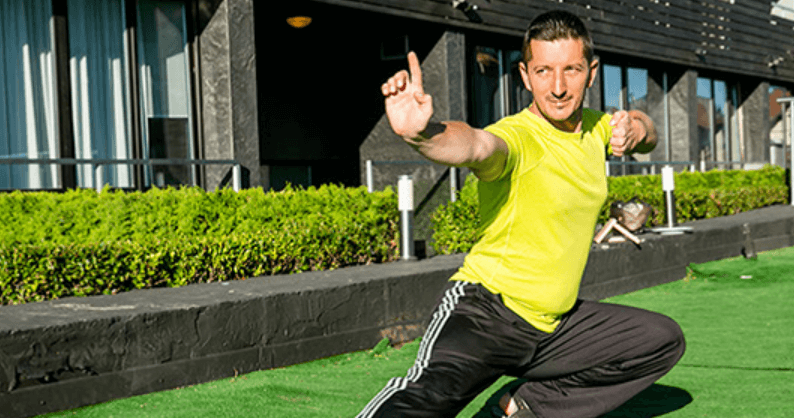 For all who want to enjoy nature and challenge themselves with movement in
forest and mountain terrain!
The program is suitable for participants:
in good physical condition, who love movement and the beauty of nature
who want to escape from the noisy and polluted urban environment, to breathe fresh air and to accumulate unforgettable memories
Persons below18 years of age can participate in the program, but must be accompanied.
Moderate exercise is recommended for participants over the age of 65.
It is necessary for all participants to be in good general condition and without serious health problems.
The program is not recommended for people with high level of obesity.
LUCKYFIT ATHLETE PROGRAM INCLUDES (IN THE PRICE):
Study with TANITA bioimpedance device
to assess the condition of body tissues – on arrival and before departure
Examination by a cardiologist
with preparation of ultrasound of the heart and electrocardiogram – at the beginning of the program
Four meals a day
on the healthy and balanced menu of LuckyFit ATHLETE with a choice of 1,700 or 1,900 kcal
Guided forest or mountain hikes five times a week
with a choice of two load levels – light and moderatewith a choice of two load levels – light and moderate
Daily intake of kangen and hydrogen water
One complete and one partial deep tissue massage in the SPA center of LUCKY BANSKO hotel
– once a week
1 bottle of cooling spray and 1 blister of magnesium
to reduce muscle tension after hikes
Washing of clothes
used by participants in hiking and hotel activities
One trip a week
to an interesting place in Southwestern Bulgaria
One horseback training per week
in the Rila Mountains
Use of indoor bio pool
with underwater music, pool with Dead Sea salts, jacuzzi, saunas, steam bath, ice room, etc.
A gift
two T-shirts and a hat with the LuckyFit logo
Accommodation
in a separate studio with complete soundproofing, wireless internet, mini safe, minibar, equipped kitchenette, bathroom with bathtub, bathrobes and cosmetics, telephone, satellite TV
20% discount from the price of additional massages, spa treatments and therapies

Make your reservation