Our program is currently on hold. Contact us for more information.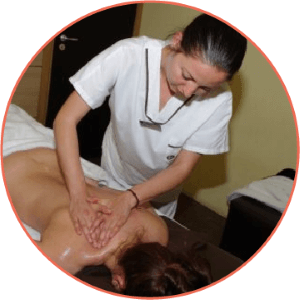 Our newest program
It is our newest program which combines anti stress and weight reduction effect of the LuckyFit programs with innovative therapies for rejuvenation, refreshment and skin tightening, cellulite reduction and improvement of the circumference in the problematic areas of the body.
It is based on the program LuckyFit Standard and includes additional:
An anti-cellulite therapy to reduce the circumference of the hips and thighs classic massages
An ultra sound face peeling (eliminate the top layer of dead skin cells) + a radiofrequency face lifting ( provides sealing and wrinkle reduction), 50 min.
2 classic massage ( improves the blood circulation and reduction the tention in the muscles).
A therapy for the whole body with natural seaweed wrap  with active antioxidant and detoxifying effects 50 min.
On the last day of the program, your skin will be smooth and shiny, with fewer wrinkles, body – tighter, and you will have a great mood after the occurred transformation for only 7 or 14 days.