Want fast weight loss? With LuckyFit in Bansko you will achieve it easily while on a luxury holiday in a five star hotel with various entertainment. Here we talk about a healthy weight loss, which can be long lasting.
This will be the weight loss without dieting, and the food will be diverse and delicious.
After initially melted weight – up to 6% in a week and up to 8% in the two-week course, you will learn how to continue decreasing it between 20 and 30 percent every year; to reach the desired shape and keep it.
Participants in the program, however, must be motivated, because it requires a renunciation of bad habits that lead to weight gain and the development of new environmentally friendly lifestyle.
So to think again – what are we "winning" from excess weight? They certainly do not lead to excessive self-confidence. On the contrary, for most people who have this problem, it is quite depressing. It could even create complexes and to further limit social contacts.
Excessive weight gain is not only a matter of appearance – it increases the risk of many diseases. Overweight usually leads to high blood pressure and other diseases of the cardiovascular system. And this kind of diseases are among the leading causes of death in our country.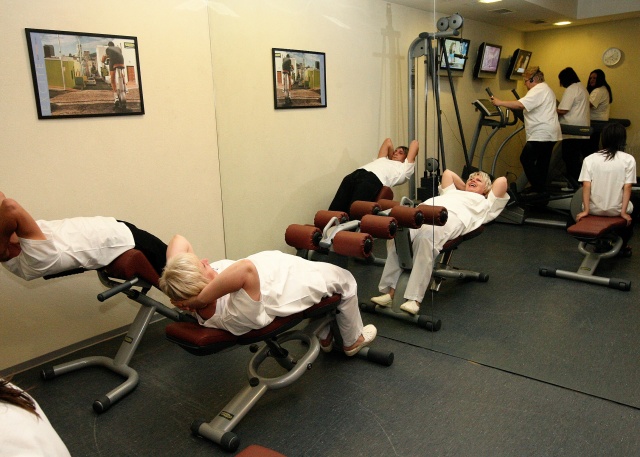 Excess weight also overloads the skeleton and can lead to bone and joint problems. And when it came to obesity is it in the body are accumulated various toxins that violate activities. It can lead to liver diseases, tumors and others.
So the topic of weight loss is very relevant, not only in appearance but also by preventing health problems.
On the background, medical statistics show that due to unbalanced diet and immobilization, obesity in this country is a widespread problem in adults and in children.
That's exactly the topic that is taken seriously by the professional staff at LuckyFit – a five star hospital in Bansko for effective weight loss, detox, stress during a relaxing vacation. The overall effect of the methods includes beautification and rejuvenation.
It relies on diverse tasty, but low-calorie, balanced diet combined with physical activity.
The diet is controlled by prof. Bozhidar Popov. In addition to being, for many years, chairman of the Scientific Society of Nutrition and Dietetics in Bulgaria, prof. Popov is a member of a number of authoritative international organizations. An example is the European Academy of Nutrition.
Physical activity must say that it takes place under medical supervision and according to the capabilities of the participants. There are hiking in the mountains, horseback riding, swimming, fully equipped gymnasium, aerobics, dance, yoga, Chinese breathing exercises, entertainment.
The entire complex of activities is carefully selected for the purpose of the program – to reduce body fat, increase physical endurance, flexibility, to lift the tone.
Physical activities are complementary to a balanced load of the overall musculature. Each activity is also measured variations and degrees – in transitions as alternate plots with different slopes, types of flooring, etc.
So in practice and lectures will receive a model for your lifestyle with which to lose weight and prevent further weight gain.
In fact, LuckyFit – which is based in Lucky Bansko Aparthotel & Spa and offers its full five-star comfort of the participants – has several programs. With additional procedures to the core – the LuckyFit Standard program can be emphasized with a cosmetic effect – by the LuckyFit Beauty program.
While LuckyFit Stress is suitable for people of normal weight who want an active vacation and an improved lifestyle.
All programs can be found on the website of LuckyFit.
There may contact the team to make reservations.
https://luckyfit.eu/en/accommodation/